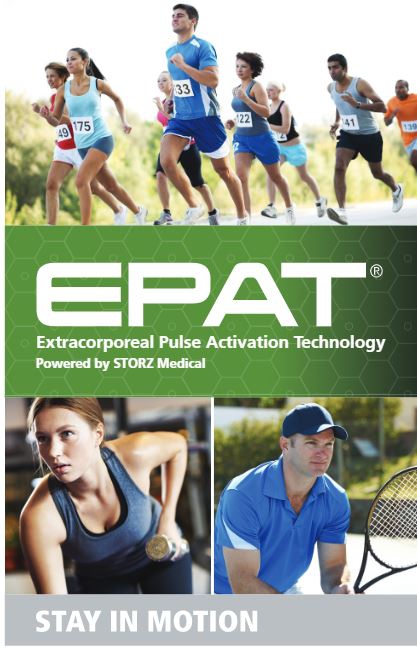 Patients, like you, who suffer from acute and chronic musculoskeletal pain now have access to an innovative, non-invasive treatment that will get you feeling better, faster.
CuraMedix Extracorporeal Pulse Activation Technology (EPAT) is the most advanced non-invasive technology which uses energy based on unique sets of acoustic pressure waves.
EPAT helps to improve the regenerative potential, rather than further damage an area that has degenerated because of poor blood flow, tissue injury, overuse, or weakness.
In as few as three weekly five to ten minute sessions, you'll be able to return to your favorite sport or activity. And there's no downtime.
Reequest our free guide to learn how you can feel better, faster.